The right décor can bring a party to life. When you trust Balloon Thrills for party décor, we'll kick your celebration up a notch with truly amazing balloon decorations in East Bay, CA! Our huge range of products and capabilities means we're always able to put together the ideal décor for your shindig.

Check out our large selection of arrangements on our Facebook gallery!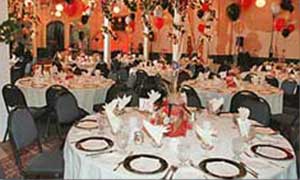 Centerpieces
---
Balloon centerpieces in East Bay, CA are a great way to attract guests to their table and give them something beautiful to look at when they walk in. Let us organize centerpieces that mesh with your décor theme and offer standalone beauty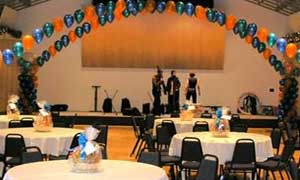 Arches
---
From proms to corporate events, walking in through a balloon arch is a timeless symbol of sophisticated fun! We can provide arches in all different colors and styles, great for photo ops or as an experiential piece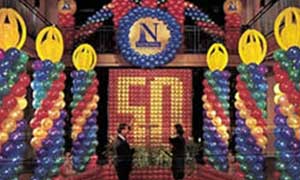 Columns
---
Wrapping columns in balloons is a nice touch that completes the aesthetic of an event—especially in venues with columns. Our balloon columns are a beautiful sight and an inexpensive way to take your décor the extra mile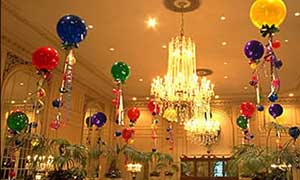 Topiaries
---
Plants are expensive; balloon topiaries are just as good, if not better! We'll cultivate a beautiful balloon garden that's shaped into whatever symbol you choose, for a stylish focal point at your event. Forget about the ice sculpture and give balloons a try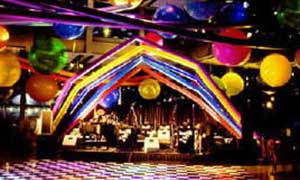 Balloon drops
---
When the winner is announced and followed by an explosion of balloons, it's a moment no one will forget! We can rig up balloon drops of all sizes, with the right type of balloons to mark the most monumental moment of your event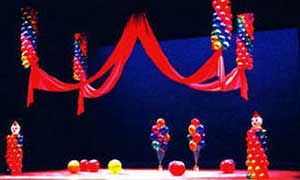 Bubble string
---
Bubble strings strewn across your venue and around its many features are truly a sight to behold. They're a simple way to add flair and will tie everything together for a cohesive theme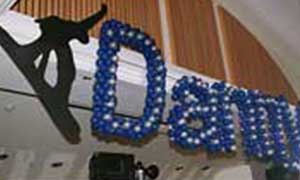 Giant balloon:
---
Giant balloons are classy and sophisticated, and it doesn't take many to make a statement. Whether you're putting on a corporate event or getting married at a regal wedding, giant balloons are a great addition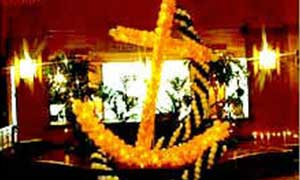 Balloon sculptures
---
Balloon art is a great draw at any event! We have the ability to create balloon sculptures unique to your theme or party. Let our skilled professionals use high-quality balloons to produce pieces that stand out and enhance the fun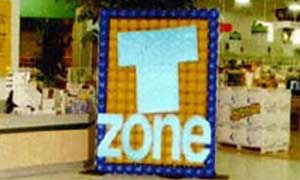 Theme parties & signage
---
We also offer non-balloon party products, including signage, centerpieces and more.
Ready to see your guests' eyes light up and their jaws drop when they walk into your decorated venue? You handle the invitations, Balloon Thrills will handle the décor. No matter the celebration, no matter the venue, we promise balloon décor beyond the ordinary! Contact us today at (925) 818-8280 to schedule a free consultation.